With inspiration in the years 70 and 80, the mirrored sunglasses are back and featured in major international fashion week catwalks and in fashion editorials.
Always an eye on major trends, the Mag Eyewear, Distributor and manufacturer of brands such as Calvin Klein Jeans, Calvin Klein, Lacoste and Nine West, met amazing models, various colors and features that help you to compose the most different styles of look. Check out:
Calvin Klein Jeans
The CKJ148S model modern and unique features, that are part of the essence of Calvin Klein Jeans, and stands out by applying fabric jeans in the stems, which also count with metallic details. Mirrored lenses come in shades of blue or silver, ideal for a casual look and elegant. The piece can be found, with exclusivity, Calvin Klein Jeans stores.
Vintage-inspired, the color combination highlights the metal wire applied on the front and brings a modern touch to the model, square frame. The CKJ775S model can be found in colors: matte black, light gray, tortoise and orange mate.
A craquelada texture enhances the stems of the CKJ462S model and provides a modern effect, model Aviator format. The metallic colors perfectly combine with Crackle. Available in black, bronze, gold, silver and copper.
Calvin Klein
Mirrored lenses combine with tone rods and give a touch of modernity and sophistication to the CK2141S model. The frame, made with stainless steel, has a light and delicate format, ideal for composing a look stripped. Can be found in black, green, wine and blue.
Lacoste
Square shaped, mirrored lenses unite to translucent frames and give a touch of modernity to the L750s model, the brand logo was applied in relief on the stems, that stand out with the prints of the inner part. Available in colours: black, Brown, green and blue.
Nine West
The NW118S model, Aviator format, stands out by metal rods, with design inspired by the number nine. Mirrored lenses are perfect for a modern look and attitude. Available in bronze, silver, gold and rosé.
About Marchon Eyewear, Inc.
The Marchon Eyewear, Inc. is one of the largest manufacturers and distributors of eyeglasses and sunglasses in the world. The company sells its products under prestigious brands such as: Calvin Klein Collection, Calvin Klein, Calvin Klein Jeans, Chloé, Diane von Furstenberg, Dragon, Etro, Flexon alloy frame ®, G-Star RAW, Karl Lagerfeld, Lacoste, Liu Jo, MarchoNYC, MCM, Nautica, Nike, Nine West, Salvatore Ferragamo, Sean John, Skaga, Valentino and X Games. The Marchon distributes its products through numerous local sales offices serving more than 80000 customers in more than 100 countries.
Gallery
HDCrafter 17 Luxury Brand Designer Women Mirrored …
Source: gofashion.info
Ray-Ban Icon Oval Flat Lens Sunglasses
Source: www.pinterest.com
Fall 17 Men's Accessories Highlights: Sunglasses
Source: showbit.info
High Fashion Metal Outer Frame Color Mirror Lens Oversized …
Source: www.frameandoptic.com
Karl Lagerfeld conferma Marchon
Source: www.wmido.com
Marchon Eyewear farà gli occhiali Columbia Sportswear
Source: www.wmido.com
Can 3-D glasses be sexy? Ask Calvin Klein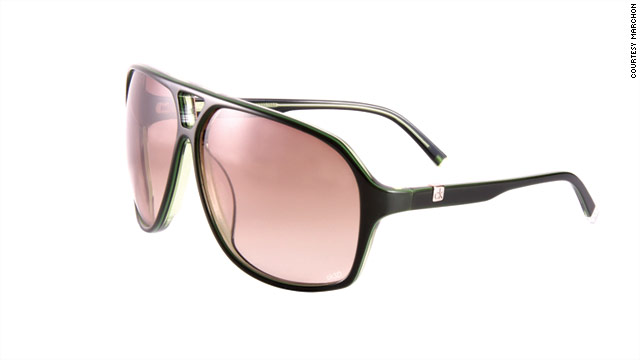 Source: www.cnn.com
#SlubAnalytics: Fendi Spring Summer 2017 Trend Analysis
Source: shilpaahuja.com
Christian Dior Glasses Are The Newest IT Shades …
Source: fashionismyproblem.com
Men Women Vintage Retro Aviator Sunglasses Silver Mirrored …
Source: www.ebay.com
Prada Rimless Cateye Sunglasses in Silver Grey Silver …
Source: www.redhotsunglasses.co.uk
1000+ ideas about Sun Kissed Hair on Pinterest
Source: www.pinterest.com
#SlubAnalytics: Fendi Spring Summer 2017 Trend Analysis
Source: shilpaahuja.com
Men's Blue Technologic 57mm Pantos Sunglasses
Source: www.pinterest.com
Liu Jo e Marchon Eyewear siglano un accordo di licenza …
Source: www.wmido.com
Mido, i trend degli occhiali 2018
Source: www.corriere.it
Fall 17 Men's Accessories Highlights: Sunglasses
Source: showbit.info
The 25+ best Rose gold brown hair color ideas on Pinterest …
Source: www.pinterest.co.uk
TFWA Cannes: Marchon to showcase MCM Eyewear range
Source: www.dfnionline.com
Oversize Women's Flash Mirror Lens Cat Eye Sunglasses
Source: www.shopzerouv.com